BARBARA ELETTA
CAMONI Ph.D.
Guida Turistica Italia ed EU
Guida Turistica professionale Italia ed EUROPA. (G.U. n. 194 20/8/2013 art. 3 n. 213 del 7/3/2018.) Italiano-Inglese
Opera su: Bologna e Milano
Accompagnatrice turistica outgoing e incoming (PA 2018/1876 del 9/2/18). Italiano-Inglese
Per gruppi, famiglie con bambini, piccoli gruppi, singoli.
mail: b.elettacamoni@gmail.com
tel. 0039 3497500757
Vi aspetto! Eletta
Vivo e conduco tours a Bologna e a Milano.
Conduco itinerari culturali, museali ed enograstronomici.
Sono specializzata in visite a raccolte ed esposizioni d'arte classica, anche in particola arte moderna e contemporanea, convinta che tutti possano sentire e riconoscere il valore di un'opera.
Conduco laboratori di pittura e di disegno integrati alla visita.
Ho creato il progetto Viaggi nel Tempo, in cui la città rivive sotto la lente del racconto della vita musicale e artistica all'inizio del Novecento. La mia preparazione musicale mi consente inoltre visite guidate specialistiche e competenti alle sedi musicali, alle botteghe di liuteria, a eventi musicali.
Promuovo e coordino progetti e tours anche per gruppi aziendali (ho collaborato con la Ferrari di Maranello), con l'entusiasmo del trasmettere e condividere con i visitatori il valore della bellezza, il piacere di un buon bicchiere di vino, e il ricordo di un soggiorno gioioso e pieno di significato.
Ho viaggiato in Europa, Stati Uniti, Sud America, India e perfino in Antartide.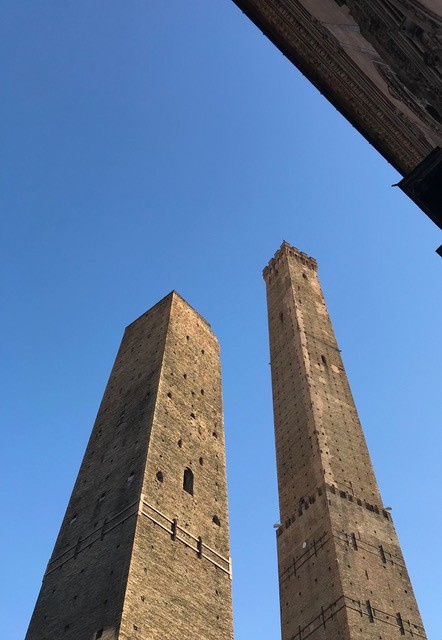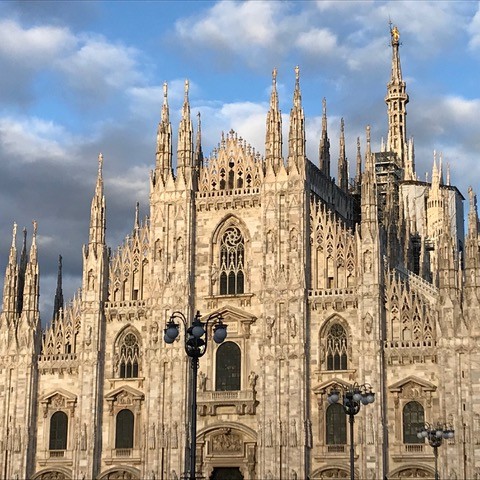 Local Guide Italy and EU (G.U. n. 194 20/8/2013 art. 3 n. 213 del 7/3/2018.)

Specialized in: Milano and Bologna
Tour Leader outgoing and incoming. (PA 2018/1876 del 9/2/18)
Italian: mother tongue

English: Certificate of Proficiency in English (1980) e Certificate IELTS 7/9 (2014).
Available for organization of tours for groups, families with children, small groups, singles.

mail: b.elettacamoni@gmail.com
tel. 0039 3497500757
Waiting for you! Eletta
I work in Milano and Bologna, having lived in both cities.
I lead traditional cultural, artistic and culinary tours of the town. I specialize in classical art, and also modern and contemporary art collections, making them accessible to all. Included in the tour, artistic workshops in painting and drawing can be organized for groups.

I can also explain in depth the field of music, with tours of the important musical sites of the town, visits to violin makers ateliers and participation to musical events.
I have created the project Voyages in Time, where each place is discovered through the lens of artistic and musical life at the beginning of the 20th century.

I can organize cultural and artistic tours for both corporate (previously collaborating with Ferrari) and tourist groups. What drives me is the passion to share with people the beauty of our culture, together with a good glass of wine and the creation of lasting memories.
Life has taken me through Europe, the United States, South America, India and as far as Antarctica.